Director – Lars von Trier – 1996 – Denmark, Sweden, France, Norway, Finland, Italy, Germany, US – Cert. 18 – 160m
*****
NSFW.
A mentally vulnerable, young woman in an austere Scots religious community marries an outsider only for her husband to be severely injured working on an oil rig – out in a 4K restoration in UK cinemas on Friday, Aug 4th
Divided into a series of chapter headings in which locked off camera shots are accompanied by popular 1970s rock songs which cut off or fade out before they reach their end, like much of von Trier's work this is not a film for the faint-hearted.
Young woman Bess McNeill (Emily Watson) is questioned by the priest (Jonathan Hackett) of the local, austere Calvinist community before its elders as to her understanding of matrimony and warned against entering into that institution with an outsider. Nevertheless, she proceeds to marry non-religious oil rig worker Jan Nyman (Stellan Skarsgård). Their relationship is extremely carnal and she is deliriously happy until the time comes, as it must, for Jan to return to work on the rig. She finds his absence almost unbearable.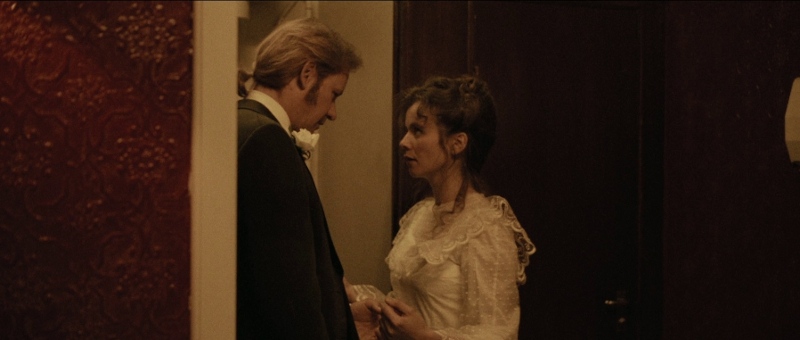 Then disaster strikes, with Jan seriously injured in a rig accident whilst trying to help an injured fellow worker.… Read the rest