Director – Akira Kurosawa – 1954 – Japan – Cert. PG – 207m – Oscar nominated
Seven samurai must defend a poor village of farmers from bandits in one of the greatest action movies ever made – both released in cinemas in a brand-new restoration from Friday, October 29th and currently streaming on BFI Player as part of the Japan 2021 programme alongside 21 other Kurosawa films together with a much wider selection of Japanese movies.
Seven Samurai opens with a group of horsemen on a horizon. Notwithstanding the Japanese titles on the screen, you could be watching a Hollywood Western. Although what follows is a tale of samurai, bandits and farmers, it's so close to ideas in a Western that Hollywood replaced sword with guns and retooled it as the hugely successful The Magnificent Seven (1960).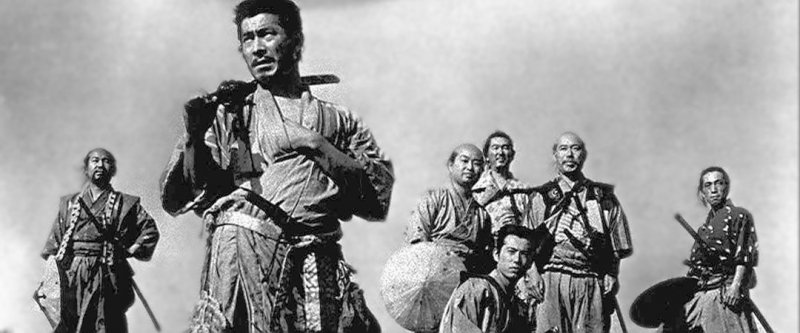 The plot concerns a small farming village threatened by bandits, who attack at harvest time and take all the crops. The farmers find a group of samurai prepared to defend them against the bandits in return for food and lodging. From a script co-written with two others Kurosawa delivers a measured epic which explodes into action in its final hour and a bit… [Read more]
I review Seven Samurai for All The Anime.… Read the rest