Director – Lars von Trier – 2011 – Denmark – Cert. 15 – 135m
*****
End of the world drama concerns two sisters who must confront unspeakable disaster – UK release date 30/09/2011
There have been end of the world movies before, but this one, by Danish enfant terrible Lars von Trier, breaks the mould. It comes in three parts: a prelude of apocalyptic imagery including a view of the planet Melancholia crashing into and obliterating the planet Earth, followed by two lengthy sections concerning two sisters.
The first section has the newly-wed Justine (Kirsten Dunst) making a mess of her lavishly planned, obscenely expensive wedding party at the house of her sister Claire (Charlotte Gainsbourg) and Claire's wealthy husband John (Kiefer Sutherland).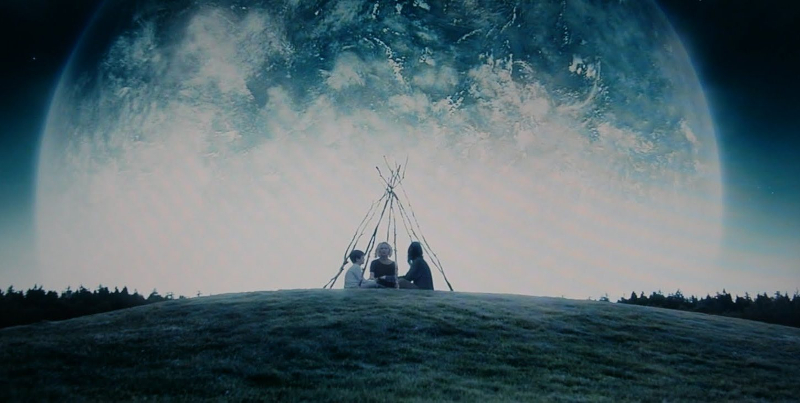 The second has Claire, John their pre-teen son Leo (Cameron Spurr) and Justine awaiting what may turn out to be either the close passing by of Melancholia to the Earth or the fatal collision of the larger planet with the smaller. Depending on whether the prelude's pictured events are actually going to happen or merely an imagined worst case scenario. A provocative game for a film director to play with an audience.
The prelude – slo-mo state of the art images underscored by classical music not unlike the opening to von Trier's earlier Antichrist (2009) – has falling birds, static electricity, Justine in a wedding dress ensnared by forest branches and Claire carrying Leo through scenes of apocalyptic mayhem.… Read the rest