Director – Ishiro Honda – 1961 – Japan – Cert. PG – 101m
*****
Giant moth attacks Tokyo to save fairies. Someone had a meeting about that.
You'd be forgiven for assuming Mothra (1961) a typical Toho monster movie in which a giant moth attacks Tokyo. Yet the film single-handedly redefined the genre much as the original Godzilla film defined it.
With a typhoon moving towards Japan, sailors abandon ship near Infant Island where Rolisica – an amalgam of Russia and the US – has recently tested nuclear weapons. Rescued survivors are tested for radiation sickness but no symptoms found. Two members of the press, reporter Zenichiro Fukuda (Frankie Sakai) and photographer colleague Michi Hanamura (Kyoko Kagawa) sneak into the team of scientists to take pictures and ask questions, learning the natives gave them red juice to drink. They report back to their editor (Takashi Shimura).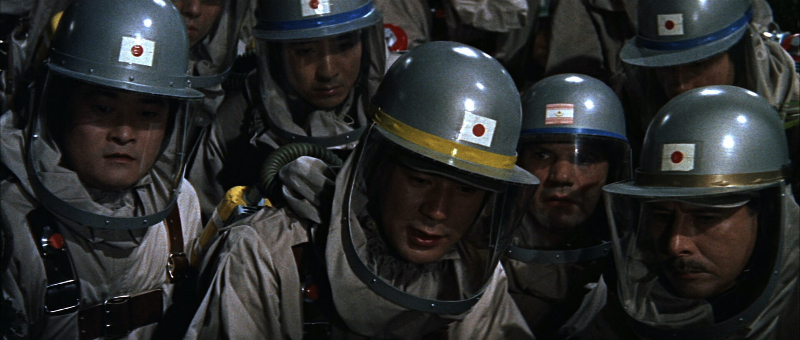 Clark Nelson (Jerry Ito) leads an expedition to Infant Island to find a jungle like Pathé's for King Kong (1933) with man-eating plants, hostile natives and two telepathic, singing Shobijin (lit: 'small beauties') about a foot tall… [read more]
Full review at All The Anime.
Blu-ray available from Eureka!
Trailers: