Director – Kazuya Shiraishi – 2019 – Japan – Cert. N/C 15+ – 123m
****1/2
A woman murders her violent husband after years of his beating up the kids, goes to prison then returns 15 years later to find the siblings in turmoil – played online in the Japan Foundation Touring Programme 2021 in the UK
A night of torrential rain proves a defining moment in the lives of the Inamura family which owns and runs a taxi business. Koharu (Yuko Tanaka – Princess Mononoke, 1997) enters, dressed in her usual suit she wears to drive customers around, to announce to her three teenager children, "I've just killed your father. Nobody will ever beat you again. You can live however you want. You're totally free." Expressing no remorse and convinced she's done the right thing, she promises to return in fifteen years then disappears to hand herself in to the cops.
Koharu's designs of freeing her kids from their father's years of violent abuse don't quite play out the way she had hoped. Their father would beat them for any suggestion that they'd want to do anything other than work in the family taxi business. The eldest Daiki (Ryohei Suzuki – Our Little Sister, Hirokazu Kore-eda, 2015; Tokyo Tribe, Sion Sono, 2014) is a stutterer whose relationship with wife Fumiko (Megumi) is mired in divorce proceedings as he struggles to hold down a regular job. When pushed as to what he wants to make of his life, he talks about marrying someone like his mum.
The second son Yuji (Takeru Sato – the Rurouni Kenshin franchise, Keishi Ohtomo, 2012, 2014) is a writer who has written copy for porn mags to pay the bills but is obsessed with writing about his parents' and the family's dirty laundry. The daughter Sonoko (Mayu Matsuoka – Shoplifters, Hirokazu Kore-eda, 2018; A Silent Voice, Naoko Yamada, 2016; Love Exposure, Sion Sono, 2008) has repressed her desire to be a hairdresser.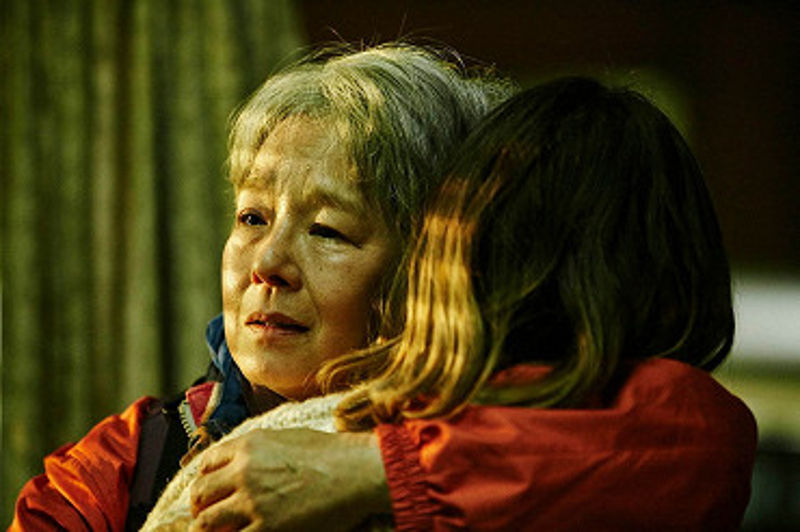 15 years later, the family taxi company is still a going concern and seems at least among its male employees to attract people similarly incapable of realising their life's dream or mired in the past. One driver regularly breaks down, depressed that he became a cabbie rather than a fisherman. New recruit Doushita (Kuranosuke Sasaki) is a former gangster trying to go straight who finds himself ferrying drug mules from the docks who know him from his criminal past. These ultimately include his 17-year-old son who views himself as a hopeless victim of parental circumstance destined to fall into the lowest social depths.
When the now grey-haired Koharu turns up unexpectedly, it brings various aspects of the family trauma to the surface in the three siblings, particularly the two brothers. Director Shiraishi doesn't seem particularly interested in their sister who gets comparatively little attention in the narrative, her hairdressing aspirations only coming out in the narrative coda after most major issues have been resolved. Koharu herself seems far more at ease with Yuji's publicly writing about their situation than are his horrified siblings: indeed, a flashback reveals that she gifted him an early smartphone one birthday after he'd been caught shoplifting a porn mag on the grounds that for a writer, a computer rather than a pen was the way to go.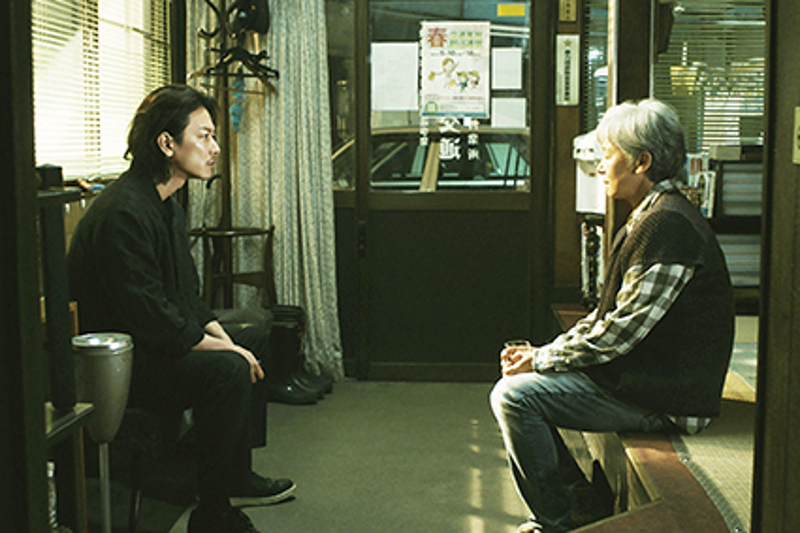 The introduction of Doushita's plot thread allows for a final reel upping of the ante as whisky bottle in hand, in a bizarre riff of a flashback where Koharu runs down her husband as he rants drunkenly in the street demanding someone fetch him more alcohol, he takes the matriarch for a ride with the intention of driving the taxi of the side of the docks, frantically pursued by the three children in another taxi as they attempt to stop him.
Shiraishi seems to delight in piling ever more complex elements into the story so that at times the narrative feels overloaded to breaking point and it can be quite hard to keep on top of who's who. Nevertheless, this holds the attention and rewards the viewer who sticks with it.
One Night played online in the Japan Foundation Touring Programme 2021 in the UK.
Trailer: