Director – Ridley Scott – 2021 – US – Cert. 15 – 157m
*****
A woman marries into the wealthy Gucci family and inadvertently brings about its downfall – out in cinemas on Friday, November 26th
First impressions.
A beautiful day. A well-dressed man (Adam Driver) relaxes at the café, pays his bill, cycles through the streets. Life is good. He reaches his destination. As he approaches the door, a voice asks, "Mr. Gucci?"
Milan, 1978. Another beautiful day. A woman dressed and moving like a goddess (Lady Gaga) walks past trucks and workers to her father's transportation business office where she works as his assistant. Later, a friend asks her to a costume party. She dances. She looks incredible. She goes for a drink. The barman (Driver) turns out not to be not the barman. He makes her a drink anyway. He's Maurizio. Gucci. He knows the host. She's Patrizia Reggiani. She doesn't. He tells her he can't dance. She drags him onto the dance floor and makes him look good even though he does nothing. He leaves at midnight, worried he'll turn into a frog. It's a pumpkin, she calls after him.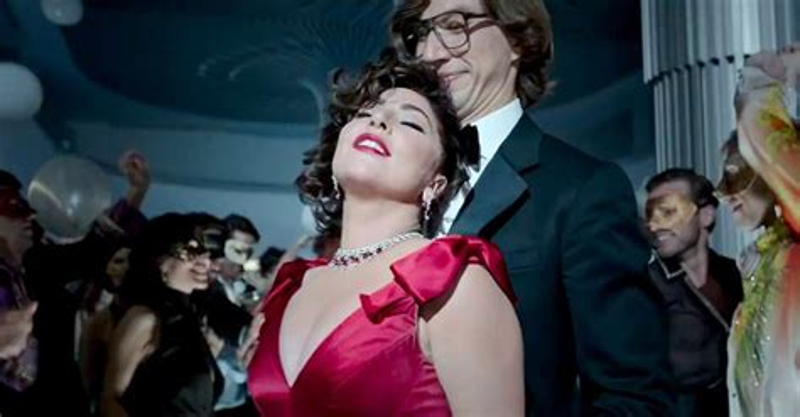 She stalks him, 'accidentally' bumping into him at a bookshop where he's buying armfuls of legal books (he's studying to be a lawyer). She'd love to read but it bores her. Outside, before he can ride off, she her number in lipstick on his motorbike windshield. A whirlwind romance ensues, watched by his chauffeur cum bodyguard watching from the car. She meets his father Rodolfo (Jeremy Irons), a reclusive former actor who spends his days watching his old movies. He's been like this since his German actress wife, a star, died. In his house, Patrizia mistakes a Klimt for a Picasso. When Maurizio tells Rodolfo he intends to marry her, Rodolfo threatens to cut his allowance. So Maurizio goes to her father, explains, and gets a job cleaning her father's lorries. At their wedding, his side of the church is all but empty.
The couple's relationship with his family changes when with a phone call. His uncle Aldo (Al Pacino) asks them to come to his birthday party. As with the dance floor, Patrizia has to talk Maurizio into it. They go. She and Aldo hit it off, possibly because both of them possess drive and business acumen. He is the one who runs the family leather goods company. He invites the couple to New York, providing plane tickets. He despairs of his clothing designer wannabe son Paolo (Jared Leto) yet loves him: he's an idiot but he's MY idiot, he says.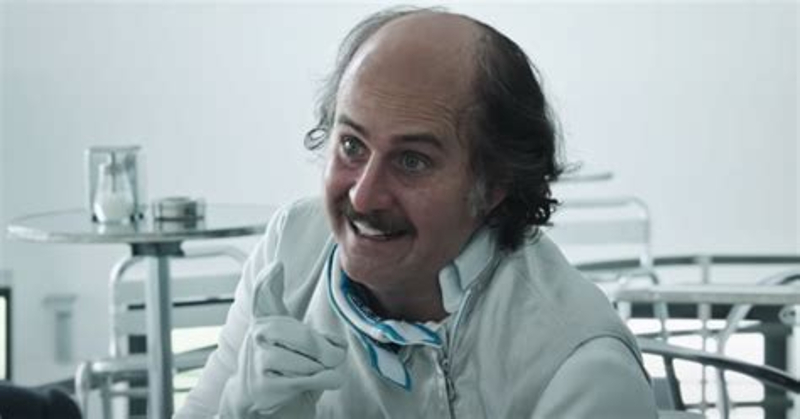 Thus, the stage is set for the tragedy to unfold as Patrizia, married into a business in which her husband doesn't, initially at least, seem that interested, wants to make that business work. One by one, she will move against the members of the family in an attempt to put herself and her husband at the helm. She starts taking advice from flaky psychic Pina (Salma Hayek). Eventually, Patrizia will go too far and lose him, by which point irreparable damage will have been done to the business, the family and their marriage. And there is worse to come, as you'll know if you've researched the real life events on which the film is based. To quote the trailer: money, family, power, betrayal, sex, loyalty, scandal, ambition, murder.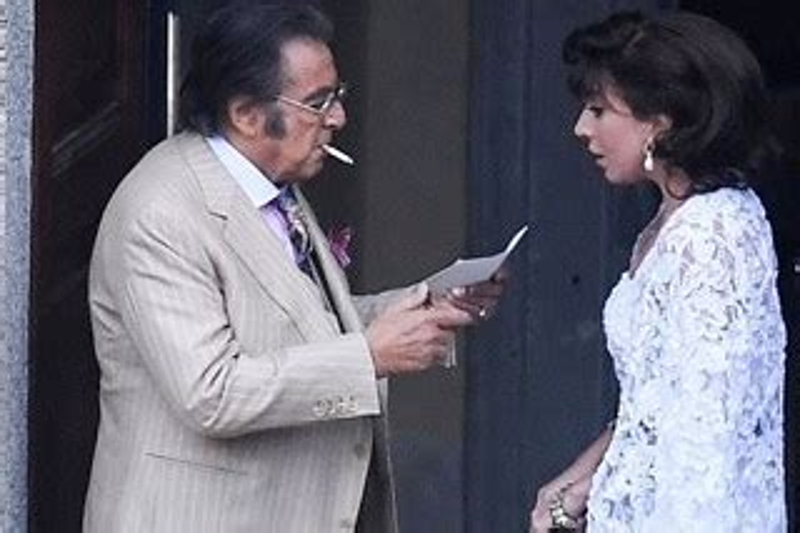 Director Ridley Scott is one of the cinema's great visual stylists. Early in his career, he directed two films now considered seminal works of science fiction cinema in Alien (1979) and Blade Runner (1982). Other highlights out of over two dozen features include pivotal female buddy movie Thelma & Louise (1991) and sword and sandal epic Gladiator (2000). House Of Gucci looks set to stand alongside these in status in the Scott pantheon.
For one thing, it boasts a clutch of incredible performances. Music and media phenomenon Lady Gaga is stupendous as Reggiani, completely inhabiting the role wearing one incredible costume after another (but nothing that looks out of place or doesn't serve the character) and going the whole gamut of human emotions and states from office worker to party girl, from ordinary housewife doing the ironing to woman with more money than she's ever dreamed, from happy go lucky type to passionately and physically in love through to a woman scorned so badly she'll hire a hit man. Lady Gaga has only appeared in a handful of movies and I can't help feeling she's barely touched the surface as to her artistic capabilities. For now, she's thoroughly impressive here, a real asset.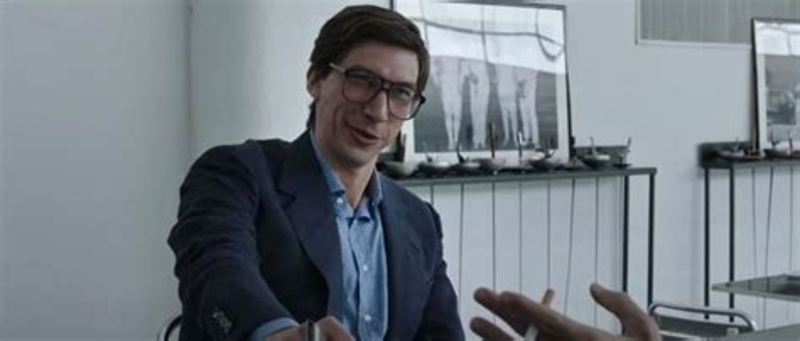 So too is Adam Driver. One can easily point to any number of films in which he's remarkable, but his performance here is a revelation. Initially he's the shy introverted law student slowly coming out of himself in the company of a woman with whom he's deeply in love, he's the son who has to stand up against his father's wishes, the husband pulled along by his wife's desire to improve the business, a motivation which soon comes into conflict with he and his close relatives concept of family loyalty, then he's the man who's had enough and has to distance himself from his wife. Finally, he's a man enjoying his new found freedom, truly at peace with himself.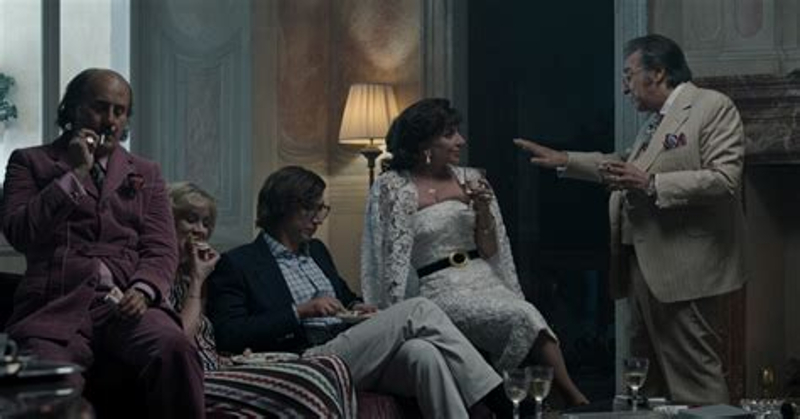 The supporting cast impress too – Irons as the reclusive father lost somewhere in his own past, Pacino as the ebullient uncle driving the business forward but making some bad mistakes along the way, Leto as the likeable son whose artistic pretensions are mired in mediocrity. With the whole film very much a tale of a woman coming unstuck in a man's world – the one woman in the Gucci clan who might have wielded some influence is Rudolfo's late wife, but she's been dead a long time – Hayek has a lot of fun with the juicy role of the wife's psychic mentor and advisor. There was apparently a good deal more of her and their performances alone and together that was shot but didn't make the final theatrical cut, so perhaps there'll be a longer version on home video at some point. We hope so.
For another thing, this is arguably as good as anything Scott's done in his career as a visual stylist. You can feel all the research, visual or otherwise, that has gone into recreating the period on the screen. The production design and cinematography bring home gritty urban Milan, the unostentatious opulence of Rodolfo's home, the relaxing atmosphere of the ski slopes at St. Moritz, and more. The costumes and hair are all fabulous. The editing is sharp. Did I mention the calibre of the performances?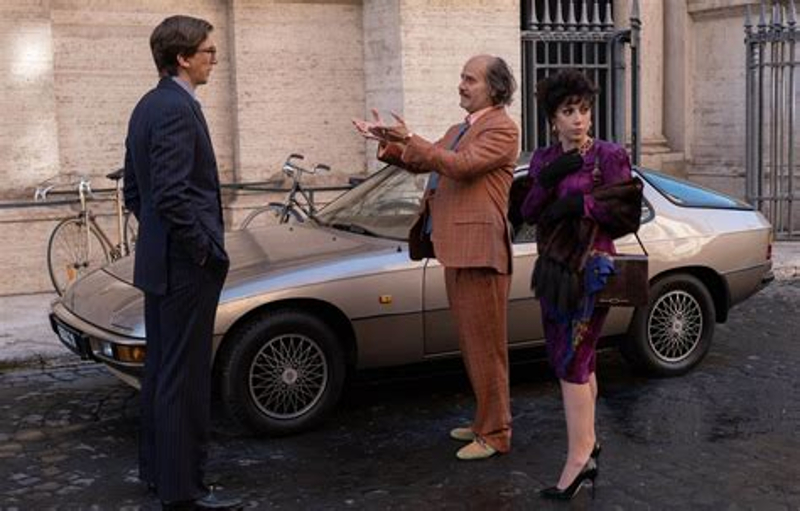 It's also an incredible story: this family with their ups and downs and disagreements petty and huge in the eye of the storm as huge corporate entities take over struggling, wealthy family businesses. The Guccis a generation or two down from their empire building father / grandfather are in the wrong place at the wrong time, and you can't help but feel that if an outsider marrying into their family hadn't proved their undoing, some other factor or factors would have been.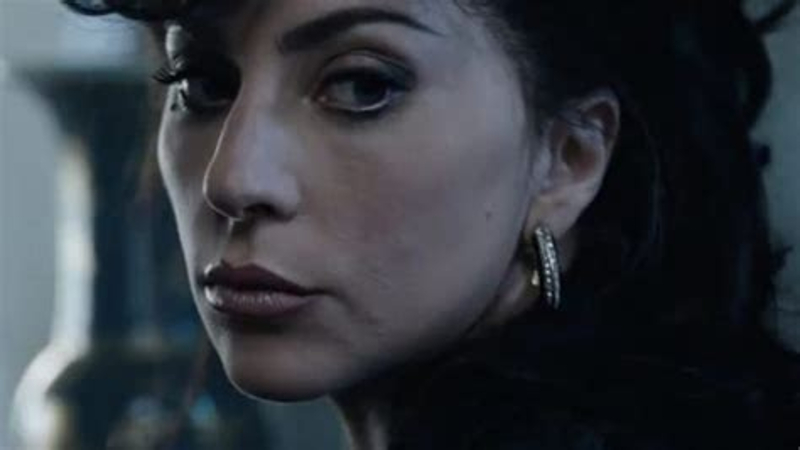 But perhaps more significantly, it's a tale which touches on a whole gamut of universal themes – love, betrayal, family, personal relationships, power. You can cast Patrizia as a social climber, but that doesn't explain why she married Maurizio when he was cut off from the family fortune. Or why, having gone that route, she'd then allow herself to be consumed with greed. You can look at Maurizio as someone born into wealth, but some of the time he doesn't seem to want it and at other times he doesn't seem to know how to deal with it. It's also fascinating to try and spot the exact moment he turns against his wife. You can look at Paolo and ask, how could someone be so creatively driven when they appear to lack talent? And so on.
There's an awful lot in this film on so many levels, and writing this review I feel I've barely even begun to scratch the surface. If ever a big commercial Studio production deserved to make money, this is that movie. Go and see it.
House Of Gucci is out in cinemas in the UK on Friday, November 26th.
Trailer:
Trailer 2: