Director – Tim Burton – 2005 – US – PG – 115 mins
*****
UK release date 29/07/2005. Currently screening on Netflix
An adaptation of Roald Dahl's eponymous 1964 children's book previously filmed under the title Willy Wonka & The Chocolate Factory (Mel Stuart, 1971), this also marks the second collaboration of Burton with screenwriter / adapter John August. The duo previously made Big Fish (2003), which film had all the desired Burton trademarks (larger than life, nonconformist outsiders, sense of wonderment, distinctive and zany visuals) while sidestepping the flaws (narrative incoherence, weak characterisation) which beset many of the director's previous films. They've repeated the trick with Charlie, elaborating upon and extending Dahl's original text without ever compromising it. Lead actor Depp is something of a Burton regular having previously appeared in Edward Scissorhands (1990), Ed Wood (1994) and Sleepy Hollow (1999).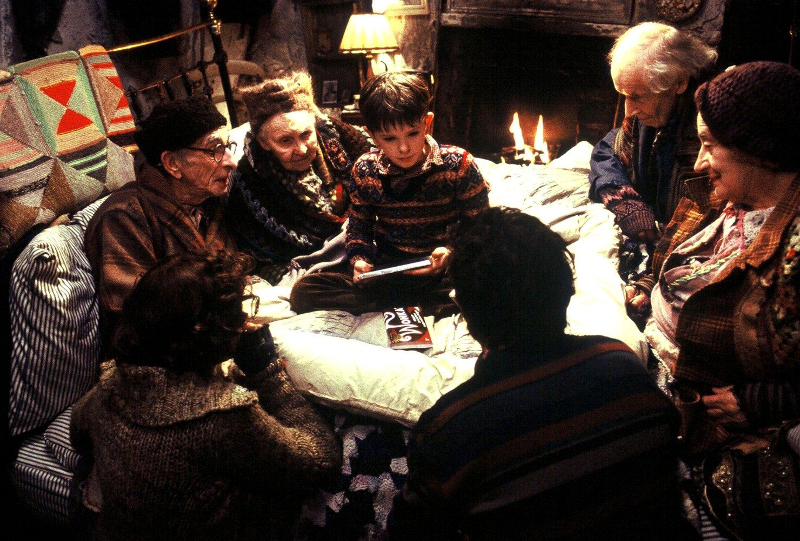 Charlie Bucket (Freddie Highmore, current critics' favourite child actor following his terrific turn in Finding Neverland, Marc Forster, 2004) lives with a family (Helena Bonham Carter, Noah Taylor and grandparents including David Kelly and Liz Smith) so poor they live on cabbage soup in the shadow of the Wonka Chocolate Factory. Mysterious, reclusive owner Willy Wonka (Depp) closed it years ago following his celebrated recipes' theft by rival confectioners and hasn't been seen in public since. But now, the factory is once again in production, with five Golden Tickets hidden in Wonka Bars throughout the world for which five lucky winners will receive a once in a lifetime tour of his factory by none other than the great man himself, with one of the five to win a special grand prize.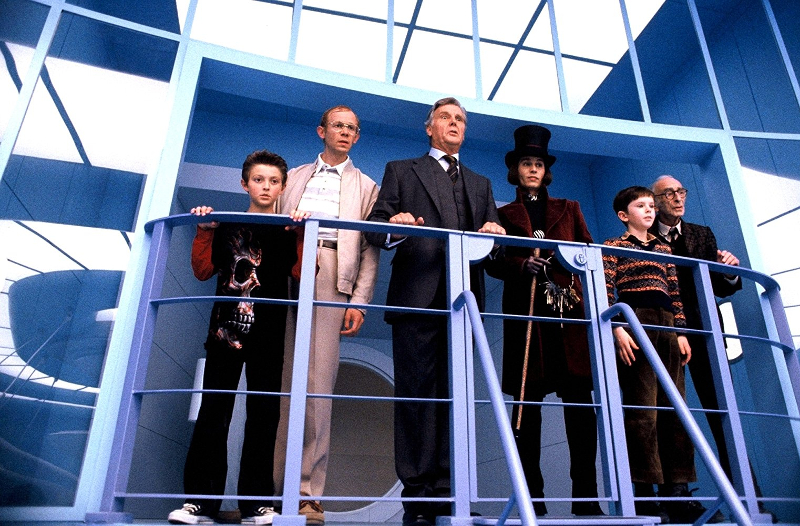 One by one, the lucky winners are declared – gluttonous German Augustus Gloop (Philip Wiegratz) who eats his way to victory, spoiled industrialist's kid Veruca Salt (Julia Winter) whose father (James Fox) shifts his factory into Wonka Bar wrapper shelling, shallow American gum chewing champ Violet Beauregarde (Annasophia Robb) whose mother (Missi Pyle) extols keeping her "eyes on the prize" and computer game nerd Mike Teavee (Jordan Fry) who cracks Wonka's system to buy one sole bar to win his ticket. They're a bad lot; but then Charlie – who can afford only one bar – unexpectedly wins the last ticket. The ensuing morality tale sees the four kids getting their comeuppance leaving Charlie to win Wonka's surprise, grand prize.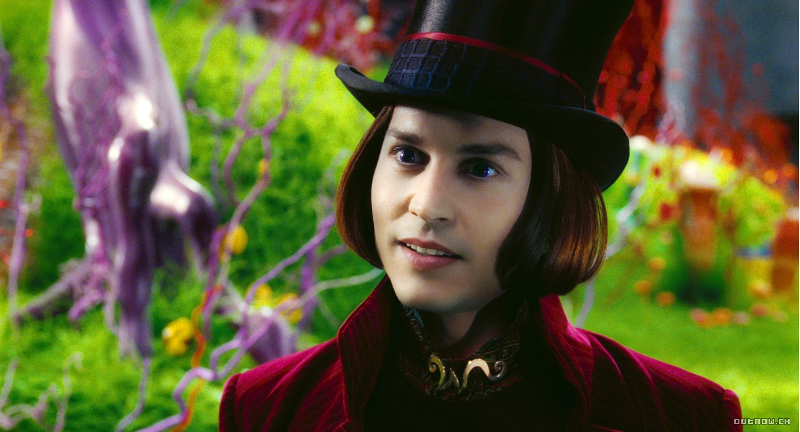 While all five children impress, Depp steals the show as a slightly loopy Wonka, traumatised by flashbacks of his anti-confectionary dentist father (Christopher Lee resonating against his Dracula persona). Depp is ably complemented by an army of Oompah-Loompah tribesman/workers (all played with aplomb by only one actor Deep Roy via special effects trickery) who dance their way through an appropriate song each time one of the four kids meets their fates. Production design is predictably fabulous throughout.
Burton's film should delight both admirers both of the book (Dahl's widow Felicity executive produced) and the 1971 film because it delivers everything required of it. But it also does so much more: as with Big Fish, this is Burton on top form.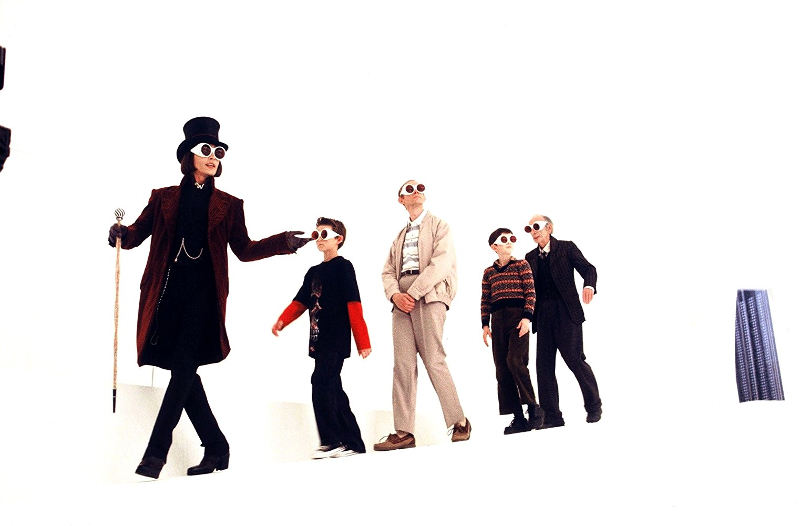 In an era where the term "family film" all too often denotes a watered down, safe product designed not to offend even the smallest child or the touchiest adult, here's a family film unafraid to offend even as it champions the virtues of family. In a way, that's what you expect from a Roald Dahl adaptation, but August pushes the script further out while Depp takes Wonka's character somewhere we really never imagined. If the four bad kids and respective parents serve as examples of how not to be family, a conflict develops between Wonka's success in chocolate manufacture, born out of his desire to leave home and his confection-repressive father, and Charlie's love for his nurturing family to the extent that in the end, Wonka is forced to completely reconsider his pessimistic view of family as trap to be escaped.
True goodness is easy to portray in a boring manner but hard to portray in a compelling one; badness is so much easier to render attractive on the screen. But here, Burton and his collaborative team have created no-nonsense goodness – neither goody-goody nor boring, but multicoloured, tasty, vibrant, all singing, all dancing, redeemed, vital, no-nonsense goodness – in spades. Wonka may not be quite there in the head and the tour through his factory may leave a slightly odd taste, but the tale's resolution in its final scenes prove deeply satisfying. A film to savour, a treat to remember and something very special indeed.
Trailer: