Director – Patrick Tam – 1982 – Hong Kong – Cert. 15 tbc – 92m
*****
A group of young Hongkongers fool around with sex and search for a cultural identity – plays in the UK as part of Focus Hong Kong 2023 at BFI Southbank which runs from Wednesday, July 12th to Saturday, July 15th
Opening with a curious conversation in a typically cramped Hong Kong apartment between a man embarrassed about being a father and his own father advising against lowering interest rates before moving swiftly through an equally cramped scene with the dour and concerned families of a young teen and the coquettish girl he has got pregnant, this freewheeling, slices of Hong Kong teenage life drama moves swiftly on to the man's son Pong (Kent Tong), a lifeguard at the local swimming pool who in a complete switch of tone fails to get a rowdy and playful group of girl swimmers under control with the result that they throw him in the pool and humiliate him by stealing his shorts.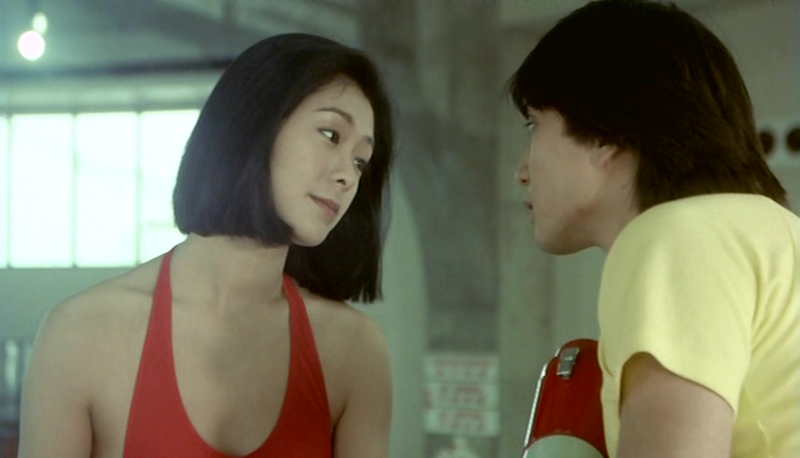 Before that, Pong has a run in with a confident young woman Kathy (Pat Ha) who sits in and refuses to move from his lifeguard seat unless he physically lifts her down. It's the start of a relationship that runs through the Summer, with the huge apartment of Kathy's rich parents providing an obvious contrast to Pong's cramped room in his family's home. Pong gets into a fight with Kathy's cousin Louis (Leslie Cheung) whose room is adorned with pictures of David Bowie from his Berlin period. Louis tries to help Tomato (Cecilia Yip) when she becomes homeless after her boyfriend, with whom she says she is still in love, throws her possessions out of his apartment where she has been living.
Taken in by the hesitant, gentlemanly Louis, Tomato takes off her top in the bedroom to get him to overcome his inhibitions towards her. This contrasts with the more forward Pong's inviting Kathy over to his family's apartment when his mother and sister have gone out for the evening, only to find the male members of the household descending upon it to set up Mah Jong tables for a gambling night. He manages to sneak Kathy out of the apartment door and the pair ride around on the top deck of a tram, becoming more and more intimate (as the one other passenger on the top deck does his best to ignore them) in a lengthy and engrossing scene until he eventually descends the stairs and gets off the tram carrying her with her legs wrapped around him.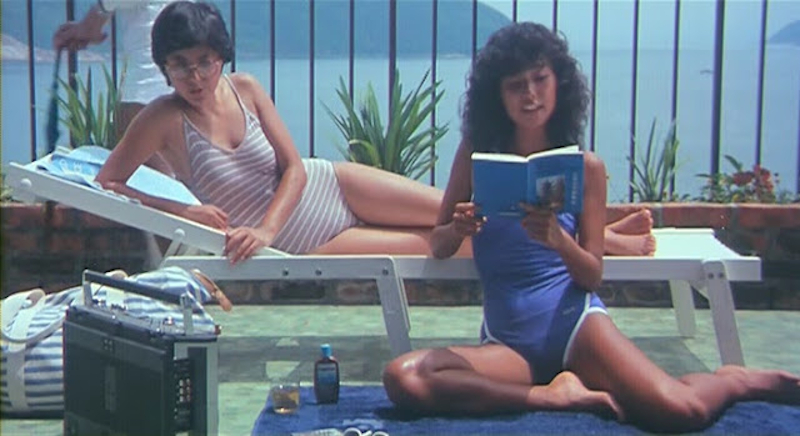 Thereafter, the two paired off couples hang around at various beach houses with much speaking of Japanese by Kathy and various of her female friends and relatives as they sit around listening to and interacting with Japanese language learning tapes. The pleasant and idyllic if aimlessly drifting proceedings are interrupted by the return of another of Kathy's boyfriends, from the time she spent in Japan. Shinsuke (Yung Sai-Kit) is a deserter from leftist, terrorist group the Japanese Red Army, who have an unfortunate tendency to hunt down deserters and force them to commit seppuku.
The Nomad of the title is revealed as the name of the sailing ship on which the characters plan to travel to Arabia, although Shinsuke intends to return instead to Japan to face his inevitable death. The closing minutes involve a female, sword-wielding, Japanese Red Army assassin turning up to force Shinsuke to do the fatal deed on the beach in the middle of an enthralling sword fight sequence that appears to have wandered in from a completely different movie in a peculiar attempt to close the narrative with some sort of recognisable ending.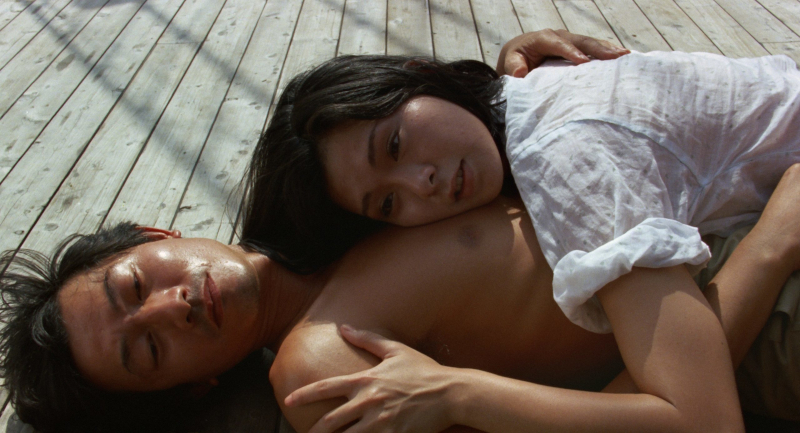 This closing sequence, impressive enough as a standalone action set-piece, jars in the wider context of the whole. The same might be said of the equally arresting opening sequences which draw you in and deliver some family and social context for what is to follow, only to be dumped as the film gets into the aimless drifting narrative of young Hongkongers hanging out together that comprises much of its running length. This part of the film, central in terms of both its position in the film's running length and in its overall concern with lifestyle and youth, has a certain fluid quality about it that keeps your eyes locked to the screen.
Cited as a key film in Hong Kong's New Wave, a group of young, foreign schooled directors who revitalised the Hong Kong film industry in the 1970s and early 1980s, it may also be one of the closest in feel to the films of the French Nouvelle Vague of the late 1950s and early 60s.
Nomad plays at NFT3 on Saturday, July 15th at 3.30pm, as part of Focus Hong Kong 2023 at BFI Southbank which runs from Wednesday, July 12th to Saturday, July 15th info here.