Director – Kim Hopkins – 2022 – UK – Cert. 12a – 95m
***
The Bradford Movie Makers amateur filmmaking club struggles to survive in the modern world – out in UK cinemas on Friday, November 11th
Founded in 1932, the Bradford Movie Makers is a club for lovers of movies to make their own films. Such amateur groups were once common in parts of Britain, but now they're dying out. As one BMM member comments, Leeds and Wakefield are gone. The BMM may be next: its accounts are in a bad shape, with various utility bills unpaid and several years' worth of rent owing to a seemingly sympathetic landlord. The decrepit garage space at the side of the building needs clearing. It's currently used as a local dumping ground for rubbish. And many of the members themselves are getting on in years; in the course of the two or three years covered by this documentary, some of the members' spouses will die.
But this is Yorkshire, and life goes on. Retired carpenter Colin climbs the steps of his uphill garden to perch precariously by his fence to plant daffodil bulbs. Eventually at the club, his herculean feat of climbing the narrow stairs to the screening room is augmented by the installation of a stairlift. At home, he cares for his ailing wife. One of the younger members Phil looks after a disabled family member.
Many projects are on the go. Harry wants to remake the opening sequence of Oklahoma (1955) involving singing on horseback. Ian wants to make a two to five minute promo film for the club. Other projects include Wicked And Lazy, about a layabout, and Return To Walthamstow, which involves the Grim Reaper. We see quite a lot of these actually being made, and get a real sense of both the camaraderie and the disagreements between members. Phil, the recipient of amateur awards for special effects and camerawork, is riled by Harry's refusal to ride a horse but instead let a lady stunt double do it in his place which increases the workload of everyone else later on.
New arrival Marie proves something of a breath of fresh air, with her numerous and sound ideas for raising money such as evening social nights at a fiver a head. She possesses a genuine sense of vision and it's generally agreed among the other, mostly male, members that she's the best thing to happen to the club for a very long time.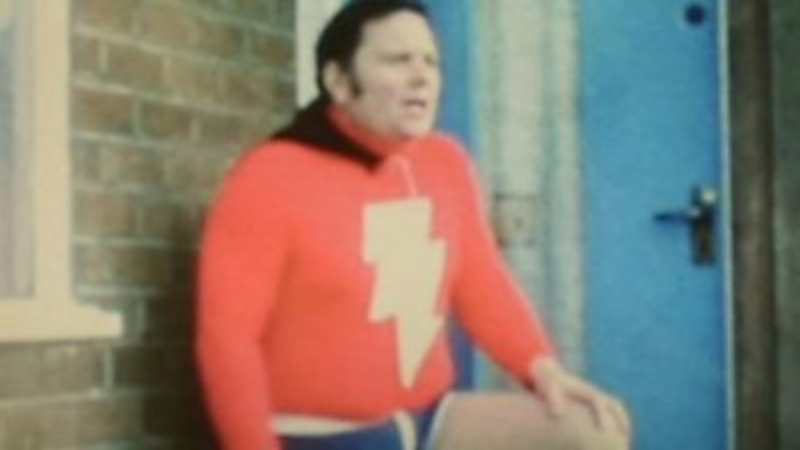 Towards the end of the piece in 2020, the club is confronted with orders first to stay at home and later to not mix with more than six people and not go indoors with them. It's refreshing to see a documentary covering this period of the pandemic lockdown as part of our lives and presenting it matter-of-factly without trying to either hide it or make a big thing out of it. Their eligibility for government support proves their salvation, with the treasurer later able to report that outstanding rent has been paid. The money also allows for the clearing of the garage area and the building of a wall to keep out trespassers.
Although ostensibly about the filmmaking club and its members, like Doctor Who Am I (Matthew Jacobs, Vanessa Yuille, 2022) this is actually about the human need for community and connection, which is perhaps why the last part, about the pandemic, is so affecting as the various club members struggle to keep in touch and maintain their group identity through zoom meetings and other non in-person communication. There are plenty of other poignant moments too, with dour Yorkshire sensibilities firmly to the fore. The whole thing is very nicely observed and well worth seeing.
A Bunch Of Amateurs is out in cinemas in the UK on Friday, November 11th.
Trailer: