Director – Justin Lin – 2021 – US – Cert. 12a – 145m
***
The hero's embittered younger brother must be prevented from assembling a device with which he can conquer the world – in cinemas from Thursday, June 24th
Latest instalment of the long running franchise features stalwart characters Dom Toretto (Vin Diesel) and Letty (Michelle Rodriguez) who at the start are living off-grid as Dom is attempting to be a good father to his small son Brian. Cue a surprisingly gripping scene where their isolated residence receives visitors and it becomes apparent that Brian has been trained to hide himself in a specially constructed trunk on such occasions while the two adults, guns at the ready, prepare for what might be coming. (Strangely, this scene has an emotional resonance rare in the rest of the film; it's one of the best things in it.)
The visit is friendly – it's Roman (Tyrese Gibson), Tej (Chris 'Ludacris' Bridges), Ramsey (Nathalie Emmanuel, exploiting her English accent to the full) and Dom's sister Mia (Jordana Brewster), members of the crew with whom the adults have shared adventures in previous The Fast And The Furious instalments, and they lay out what's to follow which involves further characters from previous instalments: the shady intelligence operative Mr. Nobody (Kurt Russell) and the ruthless mercenary Cipher (Charlize Theron).
None of them are however aware that their major opposition will be Dom's long since disappeared brother Jakob (World Wrestling Entertainment star John Cena) who appears in an opening 1980s flashback when Dom's father is killed on a racetrack as his car explodes into a fireball, increasing levels of mistrust between Dom (Vinnie Bennett) and his soon-to-leave-town brother Jakob (Finn Cole) who Dom blames for their father's death. That's going to come back to bite the crew in the present day because Jakob is now an accomplished secret agent and has a plan for world domination which involves finding and activating a device consisting of two halves of a globe and a key.
Roman and Tej prove a pleasing, comic double act and end up in a car orbiting the planet attempting to blow up Jakob's satellite as one element of the multi-sequence finale. (You can't take this stuff seriously.) Ramsey is the tech expert used to fiddling with computers and suchlike. What will grab you, though, is when she is the only person available to follow another vehicle… and it turns out she never got her licence. Cue driving through Edinburgh in a lorry hitting other cars left, right and centre, ramping up the mayhem.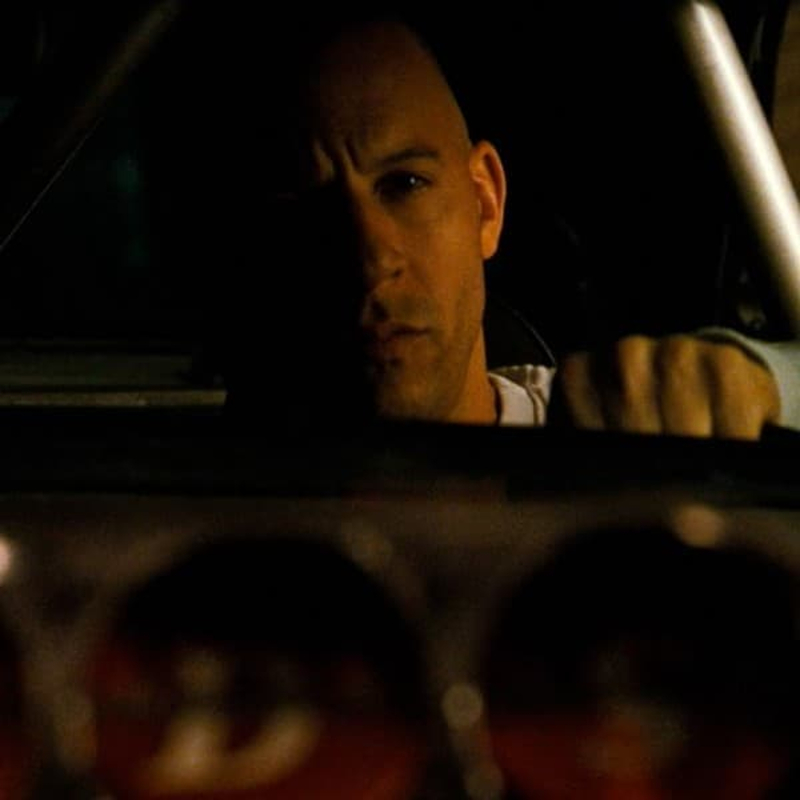 London crime boss Queenie (Helen Mirren) turns up for a scene where she drives a flashy sports car through the city. Han (Sung Kang) was supposedly killed in a previous instalment, but turns out to be still alive and appears onscreen for the second half of proceedings. So too does Elle (Anna Sawai) whose first scene in Tokyo is an all too brief fight sequence where in the few shots she's allowed to show off her Japanese kickboxing fighting skills in what has to be the highlight of the film as she surpasses and upstages her two series regular female co-stars Rodriguez and Brewster in the stunt department.
Tokyo, incidentally, is recreated on a sound stage and feels nothing like the Tokyo familiar from numerous Japanese thrillers and other movie fare – a curious misfire considering the great use made of Edinburgh in the extended car, bike and lorry chase which constitutes a sizeable part of the finale.
A mention too should go to Jakob's villainous sidekick Otto, played with enthusiastic verve and style by Danish actor Thue Ersted Rasmussen.
Those audience members who sit through the credits are rewarded with a scene involving yet another character from the franchise's rogues gallery.
This film delivers far more than its fair share of action and excitement in its slightly under 2 1/2 hours running length. A terrific car (and bike and armoured car and stealth jet) chase through a mountainous Thai jungle region includes an unbelievable, obviously CG effects-augmented car plunging through space using a piece of rope to swing off one cliff edge onto another. It also makes use of a separate idea so simple and impressive you wonder why no-one's done it before (perhaps they have but I've not seen it): cars racing through a minefield leaving a trail of explosions in their wake.
A later car chase through Edinburgh, making great use of the city's locations, exploits electromagnets, turning them on and off and generating mayhem as the car destruction count mounts. Like so much else in this movie, this is the cinema of excess which perhaps is a shame as a lot of clever gags become swamped by their sheer number and the speed at which they come at you – sometimes less is more: the scene with the car and the electromagnet in Bond movie You Only Live Twice (Lewis Gilbert, 1967) is basically just one gag which achieves far greater emotional punch than what we find here.
There are also steals from Police Story 2 (Jackie Chan, 1988) in which Jackie Chan jumps from the top of one moving double-decker vehicle to another. This was shot in Hong Kong in the days before CGI and the stunts you see on the screen in that film are staged for real for the camera, giving them a compelling quality that F&F9's stunts lack.
F&F9's stunts also include a memorable fight on a walkway inside a vast cylindrical shaft with people falling hundreds of feet into the water below.
The film's strength ultimately lies in its use of spectacle and impossibly silly stunts as it races breathlessly from one to the next. There's lots to admire, especially if you see it on a screen as big and impressive as London's Empire IMAX where it was press screened. It may be no masterpiece of cinema, but the fight scenes and car chase mayhem will keep you glued to the screen and if you're after a thrilling slice of action adventure to take you out of yourself after months of not going near a cinema during pandemic lockdown, this might just fit the bill.
Fast & Furious 9 is out in cinemas in the UK on Thursday, June 24th.
Trailer:
Trailer 2: