With the BFI's long-promised Anime season finally under way, here are some highlights. At BFI Southbank through April and May 2022.
Anime is the Japanese word for animation: here in the West, the term has been co-opted to refer to animation produced in Japan, and there's an awful lot of it. Further titles will be added below as the season progresses. Click on the links for full reviews. Scroll down for booking info and screening times.
Memories (1995). Executive producer Katsuhiro Otomo's anime anthology adapts three of his dystopian-themed manga stories into animation. One is scripted by Satoshi Kon. Akira may be widely considered Otomo's masterpiece, but for me, the more collaborative Memories is at least its equal – if not a better film altogether. Tragically, it never had a UK theatrical outing. However, if I were to recommend one film in this season, this would be it.
Perfect Blue (1997). Satoshi Kon's feature debut is a multi-layered, identity crisis psycho thriller which redefines the boundaries of animation, Japanese or otherwise.
Tokyo Godfathers (2003). Satoshi Kon delivers a Christmas movie with a difference. Three homeless people – a drag queen, a hard drinker and a runaway teenage girl – find an abandoned baby at Christmas and resolve to return her to her parents.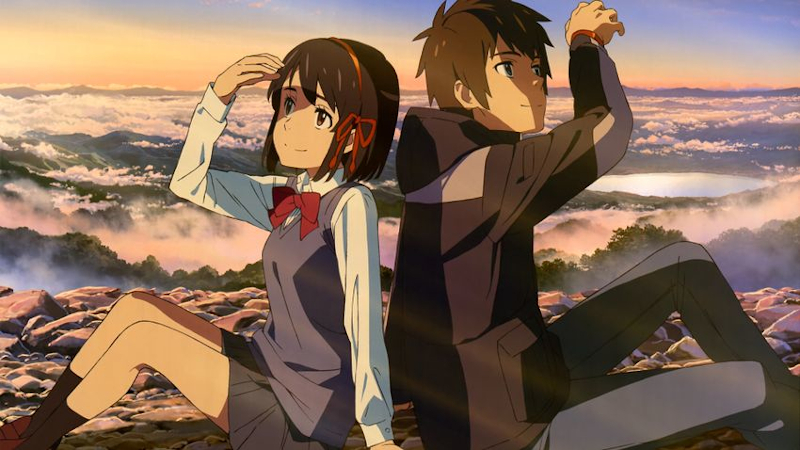 Your Name (2016): Do you know what it feels like for a girl? Urban teenage boy and countryside girl repeatedly swap bodies overnight, as fate draws them together through a meteor strike. Makoto Shinkai's breakout animation returns in IMAX.
Weathering With You (2019): Makoto Shinkai's romance features a runaway teenage boy in a constantly raining Tokyo who falls for a girl who can replace rain with sunshine.
The Castle Of Cagliostro (1979): Arsene Lupin III is manga artist Monkey Punch's descendant to Frenchman Maurice LeBlanc's noted thief Arsene Lupin and the subject of copyright controversy in the US where the character had to be renamed Wolf or Rupan. Strong though the character may be, the factor that raises this particular film above much anime is the pedigree of writer-director Hayao Miyazaki.
Akira (1988). Manga artist turned director Katsuhiro Otomo's cyberpunk classic returns to the big screen in a brand new 4K IMAX print.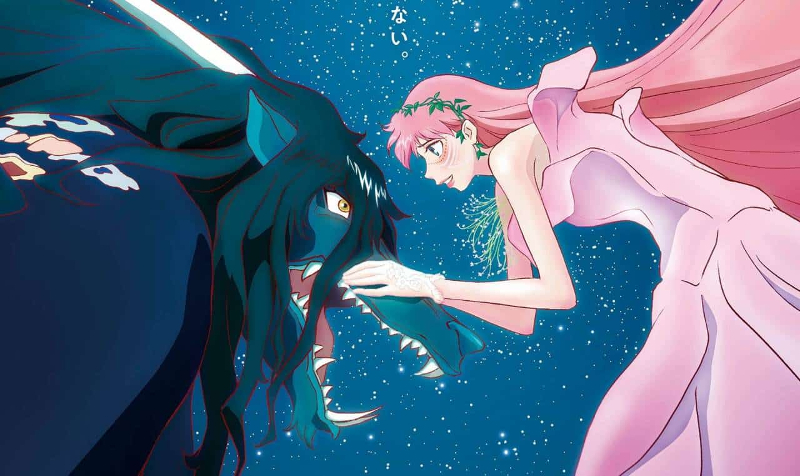 Belle (2021): A bereaved, teenage girl starts to emerge from her shell when she signs up for a virtual world on her smartphone. A treat, and perhaps more than any other Mamoru Hosoda movie, one that requires multiple viewings to truly absorb.
Ghost In The Shell (1995): Cybernetically rebuilt, female, government agent Kusanagi and male sidekick Bateau are pursuing a mysterious computer hacker known as The Puppet Master through Hong Kong. Mamoru Oshii's groundbreaking cyberpunk tale.
When Marnie Was There (2014 – NB dubbed version): This second animated work by Ghibli / Arrietty director Hiromasa Yonebayashi is another adaptation of an English children's author.
A Silent Voice (2016): Groundbreaking and innovative Japanese drama about school children, bullying, remorse, isolation and self-loathing. Director Naoko Yamada would go on to make Liz And The Blue Bird (2018), also in the season.
Maquia: When The Promised Flower Blooms (2018): A refugee girl from an immortal race adopts an orphaned human baby to raise as her own until he leaves her as an adult. Director Mari Okada's earlier The Anthem Of The Heart (2015) is also in the season.
Spirited Away (2001– NB dubbed version for family screenings): In director Hayao Miyazaki's Spirited Away, a ten-year-old girl must survive a bathhouse run by demons after her parents are turned into pigs. Winner of Best Animated Feature at the 2003 Oscars.
—
NB All films in Japanese with English subtitles – except for the following, which are being shown in dubbed versions only: Kimba The White Lion, My Neighbour Totoro, Spirited Away (for family screenings – others appear to be subtitled), When Marnie Was There. The latter three can be found subtitled on Netflix.
—
Times of all the above shown below. Booking info here.
—
When Marnie Was There (dubbed):
Sun 03 April 12:30 NFT2, Sun 10 April 15:10 NFT3, Sat 30 April 12:30 NFT3.
—
A Silent Voice:
Wed 06 April 20:30 NFT2, Mon 18 April 18.10 NFT1.
—
Liz And The Blue Bird:
Thurs 21 April 18.15 NFT2, Sat 30 April 17.45 NFT3.
—
The Anthem Of The Heart:
Thurs 07 April 20.30 NFT2, Fri 22 April 18.10 NFT3.
—
Maquia: When The Promised Flower Blooms:
Fri 08 April 18.00 NFT3, Sat 23 April 17.45 NFT3.
—
Spirited Away:
Mon 28 March 2022 20.35 NFT 2, Fri 29 April 2022 18:00 NFT1 (subtitled).
Sat 16 April 2022 11:30 NFT1, Sat 23 April 2022 11:30 NFT1 (family screenings – dubbed).
—
Belle:
Mon 25 April 2022 18:15 BFI IMAX (Digital IMAX); Thurs 31 March 20:40 NFT1
—
Ghost In The Shell:
Mon 25 April 2022 15:00, 21:00 BFI IMAX (Digital IMAX)
—
Akira:
Tues 3 May 20:30 BFI IMAX / Mon 23 May 15:00 BFI IMAX / Mon 23 May 20:30 BFI IMAX
—
Perfect Blue:
Mon 02 May 2022 18:40 NFT1, Sat 14 May 2022 20:45 NFT1
—
Tokyo Godfathers:
Sun 01 May 2022 18:00 NFT1; Sat 28 May 2022 12:30 NFT1
—
Weathering With You:
Sunday 01 May 2022 15:15, 20:30 BFI IMAX
—
Your Name:
Sun 01 May 2022 12:30, 18:00 BFI IMAX
—
The Castle Of Cagliostro:
Wed 04 May 2022 14:30 NFT2, Tues 31 May 2022 20:45 NFT1
—
Memories:
Sun 15 May 12:00 NFT3, Tues 24 May 20:40 NFT1
—