Director – Lee Sang-il – 2010 – Japan – Cert.15 – 140m
*****
Unrequited love, a murder mystery and two lovers on the run – UK DVD release date 05/12/2011
This remarkable Japanese movie (which picked up 15 Japanese Oscars and won five) has stayed with and haunted me since its UK theatrical release last year. At once a crime thriller and a romantic drama, it's a tale of love requited and otherwise, of petty callousness, goodness and evil. Its tale of two fugitive lovers throws into question the morality of its two secondary leads – a murdered girl and her murder suspect. As the trailer asks, who is the real villain?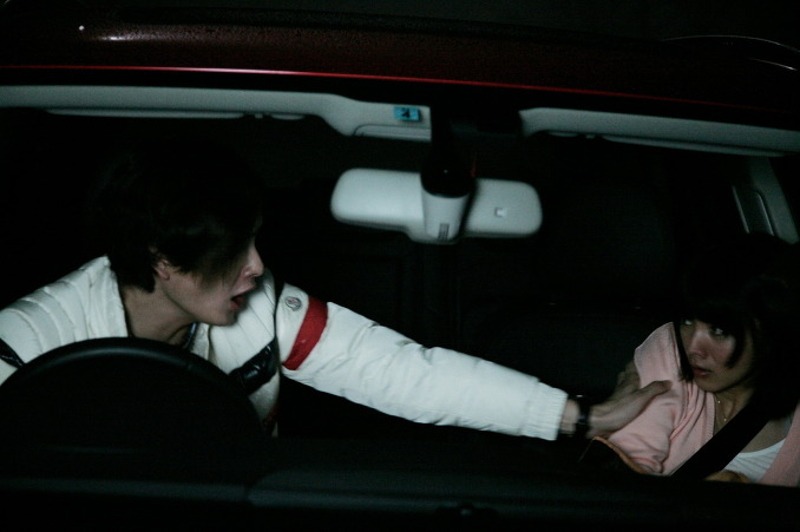 Construction worker Yuichi (Satoshi Tsumabuki – Shape Of Red, Yukiko Mishima, 2020) dutifully lives with and cares for his elderly grandparents in a mundane fishing village. Burning the candle at both ends, he drives his fast, flashy car into the city to see office worker Yoshino (Hikari Mitsushima – Love Exposure, Sion Sono, 2008), the girl he met on an internet dating site. But she is only using him for sex, setting her sights instead on disinterested, rich college kid Masuo (Masaki Okada), climbing into his car when opportunity presents itself within eyesight of Yuichi – who follows the car.
Yoshino's corpse subsequently turns up on a hillside below an isolated stretch of road, with Masuo as prime suspect. Meanwhile, Yuichi embarks on a deeply physical relationship with Mitsuyo (Eri Fukatsu – Journey To The Shore, Kiyoshi Kurosawa, 2017), another internet dating pickup but one with whom he genuinely emotionally engages. The couple go on the run and he confesses to her that he was the murderer…
The narrative uses a great deal of flashback, mostly following construction worker and new girlfriend, with sections following the first girl, her father, the murder suspect and the construction worker's grandmother. The first girl comes across as someone who toys with members of the opposite sex, more interested in gold-digging than forming a relationship; Her brutal treatment of Yuichi when he finds her abandoned and injured by the roadside makes for compelling viewing as she repeatedly rejects his genuine attempts to help, eventually goading him to murder.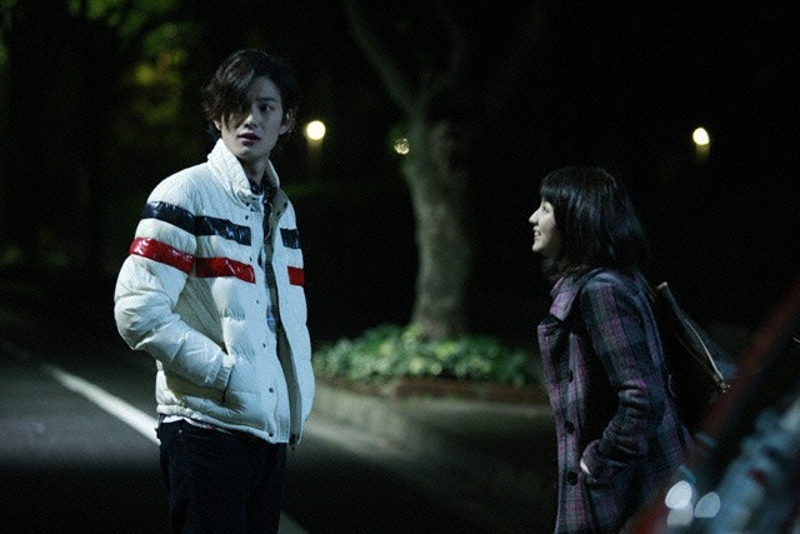 What ensues earlier between her and the college kid after she gets into his car paints the latter as possessing a terrible contempt for other people. Worse, until the cops pick him up, the kid seems to think the whole thing is funny.
And although there's a suggestion that the construction worker is in fact a psychopath, he's an extraordinarily sympathetic character trying (most of the time) to do the right thing. "If only I'd met you earlier," he says to his new girlfriend – as well he might. She, meanwhile, becomes trapped in their doomed relationship.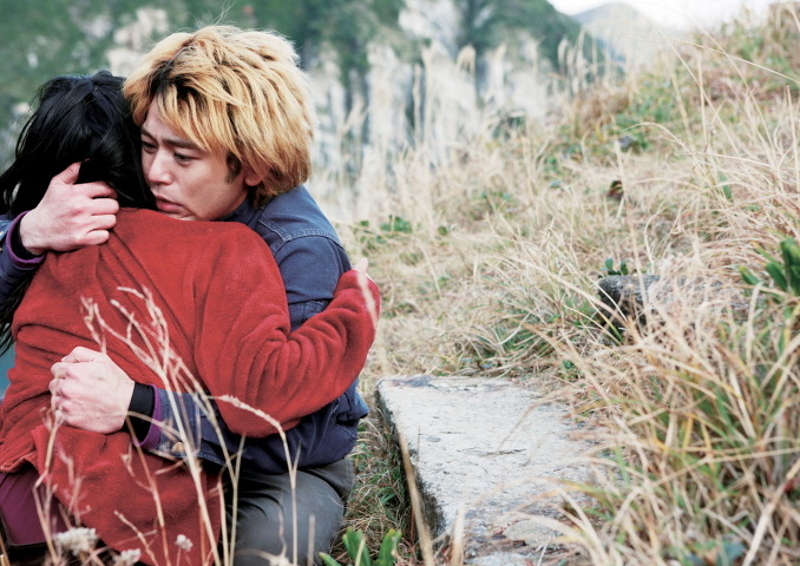 The hefty running length whizzes by (an excellent documentary on the DVD describes how the film was whittled down from over three hours, showing you deleted scenes and why they were removed) and Miyazaki and Kitano's regular composer Joe Hisaishi contributes a memorably edgy score. While extremely effective as a crime thriller and thoroughly involving as a romantic drama, in the end what impresses here are incisive character studies about the fallen nature of human beings – and how not only the law but also we ourselves judge them.
Trailer:
Review originally published in Third Way in 2011.